Modpack Download:
Civilizations of Kepler – Modpacks – Minecraft – CurseForge
About:
Civilizations of Kepler is about building civilizations with other players to accomplish large goals like space travel.
To make Civilizations much better, mods added to allow armies, computers, massive technological machines, cars, planes, trains, guns, and many other things all compile together to make this pack amazing.
Since it is designed to be played with friends a server is already started where you can play with me, the pack maker, and many of my friends and colleagues.
Here is the Discord
Trading:
We have 2 mods installed so that trading with other players is a breeze. Shoppy mod adds bartering stations and shops. Bartering stations allows a player to trade items. The Shop allows players to trade items for money from the economy mod, eights economy.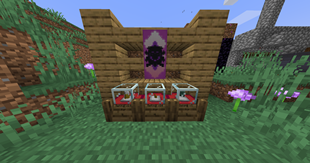 Does not work with optifine